A leading manufacturer of residential, commercial, industrial and mobile power products since 1959!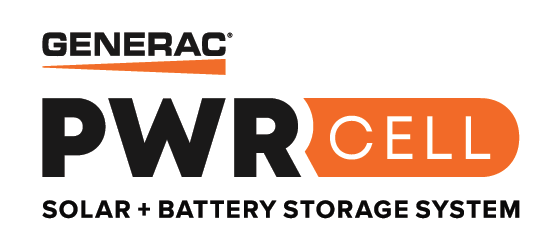 WHOLE HOME POWER PROTECTION
We offer the Generac PWRcell which is an innovative, fully integrated solar + battery storage system, that powers your home, reduces your electric utility bill, and provides backup power during a utility power outage. 
PWRcell is an environmentally-friendly solution. The system is 100% emission and fossil fuel free, making it a great way to save money and protect the planet.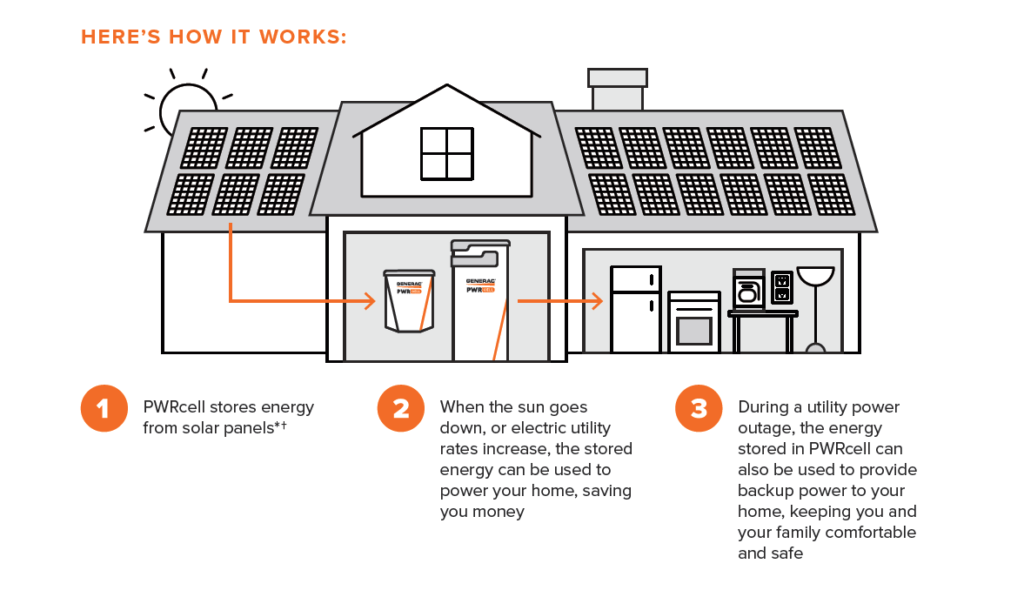 PWRcell™ Inverter & Battery Storage Cabinet
Every PWRcell system includes one PWRcell inverter, a battery storage cabinet and lithium ion battery modules. PWRcell pairs with solar panels from our manufacturers. Based on your needs and your budget, we will determine the right panels for your home.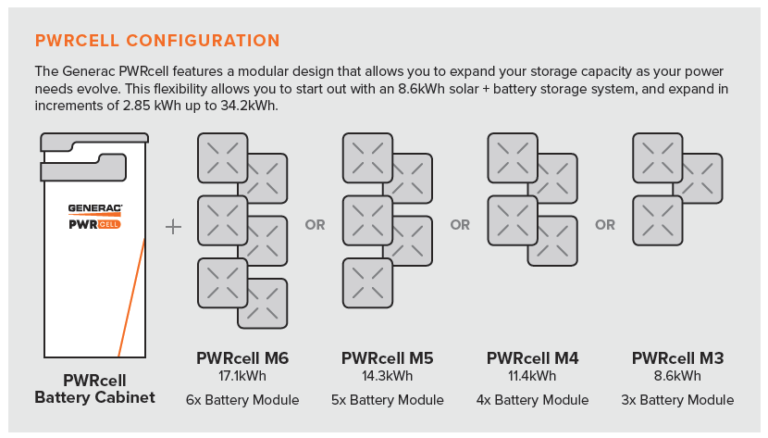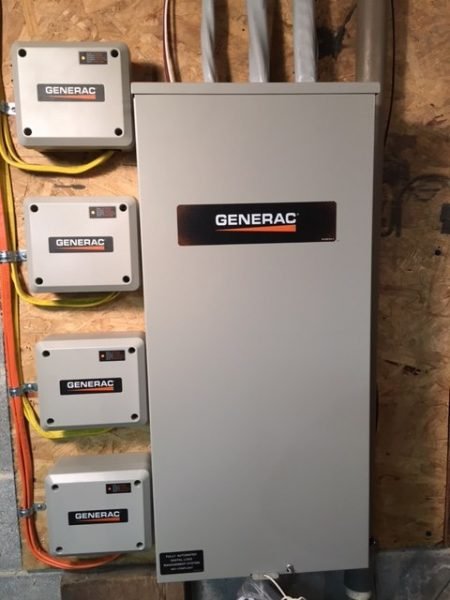 PWRcell™ Automatic Transfer Switch & Smart Management Modules
When PWRcell is paired with the PWRcell™ Automatic Transfer Switch (ATS) and Smart Management Modules (SMMs), your system will automatically send power to the appliances that need it most, allowing you to power more than just the essentials during a utility power outage. All together, this complete system can generate 80% more continuous power than competitive systems!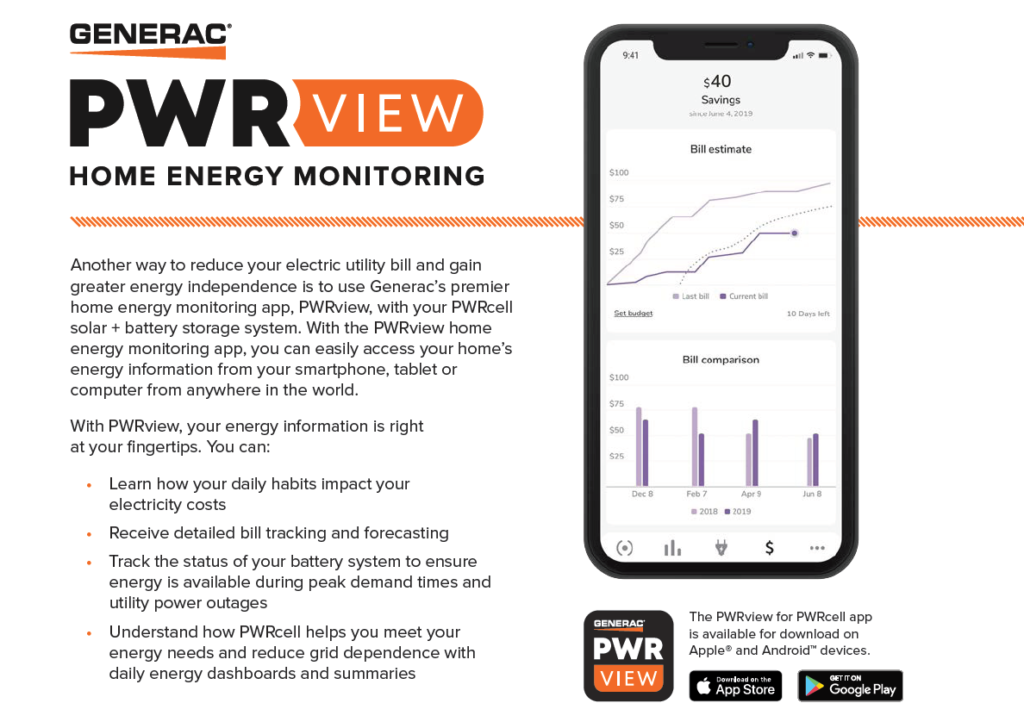 Generac Standyby Generator
Generac also offers a full line of home standby generators, which are ideal for providing backup power during extended power outages. Generac generators turn on automatically to restore power to your home within seconds of sensing a power outage.
Power outages are unpredictable and disruptive. During a power outage, you'll have no lights, no refrigeration and no Internet access.
But when you have the PWRcell, your home will still generate power and keep the lights on!
We provide Turn-Key Green Energy
Solutions; designed and installed to fit each customer's goals.